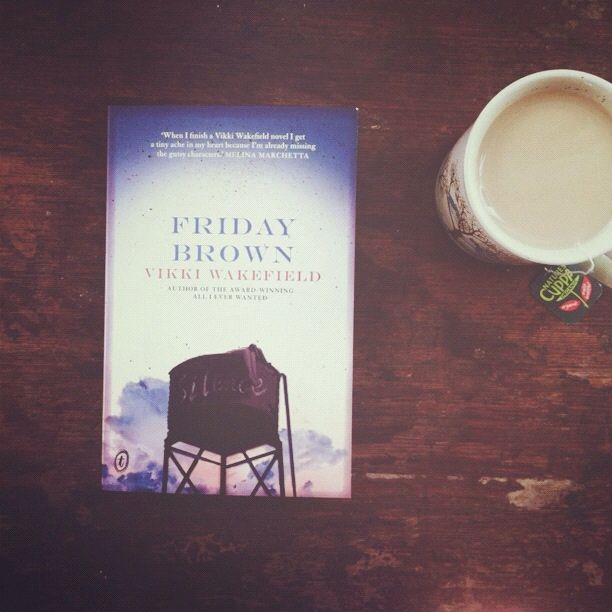 Synopsis from Goodreads:
'I am Friday Brown. I buried my mother. My grandfather buried a swimming pool. A boy who can't speak has adopted me. A girl kissed me. I broke and entered. Now I'm fantasising about a guy who's a victim of crime and I am the criminal. I'm going nowhere and every minute I'm not moving, I'm being tail-gated by a curse that may or may not be real. They call me Friday. It has been foretold that on a Saturday I will drown…'

Seventeen-year-old Friday Brown is on the run—running to escape memories of her mother and of the family curse. And of a grandfather who'd like her to stay. She's lost, alone and afraid.

Silence, a street kid, finds Friday and she joins him in a gang led by beautiful, charismatic Arden. When Silence is involved in a crime, the gang escapes to a ghost town in the outback. In Murungal Creek, the town of never leaving, Friday must face the ghosts of her past. She will learn that sometimes you have to stay to finish what you started—and often, before you can find out who you are, you have to become someone you were never meant to be.
5 Stars
There are some books that I literally have no words for, and that can be a problem when trying to write a review. But, I have no words for this book.
It's beautiful, heartbreaking, poignant, lingering, surreal, more aussie than a cut snake. Okay, bah copout, those were totally some words. This book is in my head, it's beautiful sentences bumping together filling me with writer's envy. The characters are in my heart, in my blood, so strong, so powerful. This story will stay with me.
GAH *throws book at you* just go read it will you, go!
blog comments powered by
1/1